My PhD journey so far
Documenting the experience so far since I started my PhD.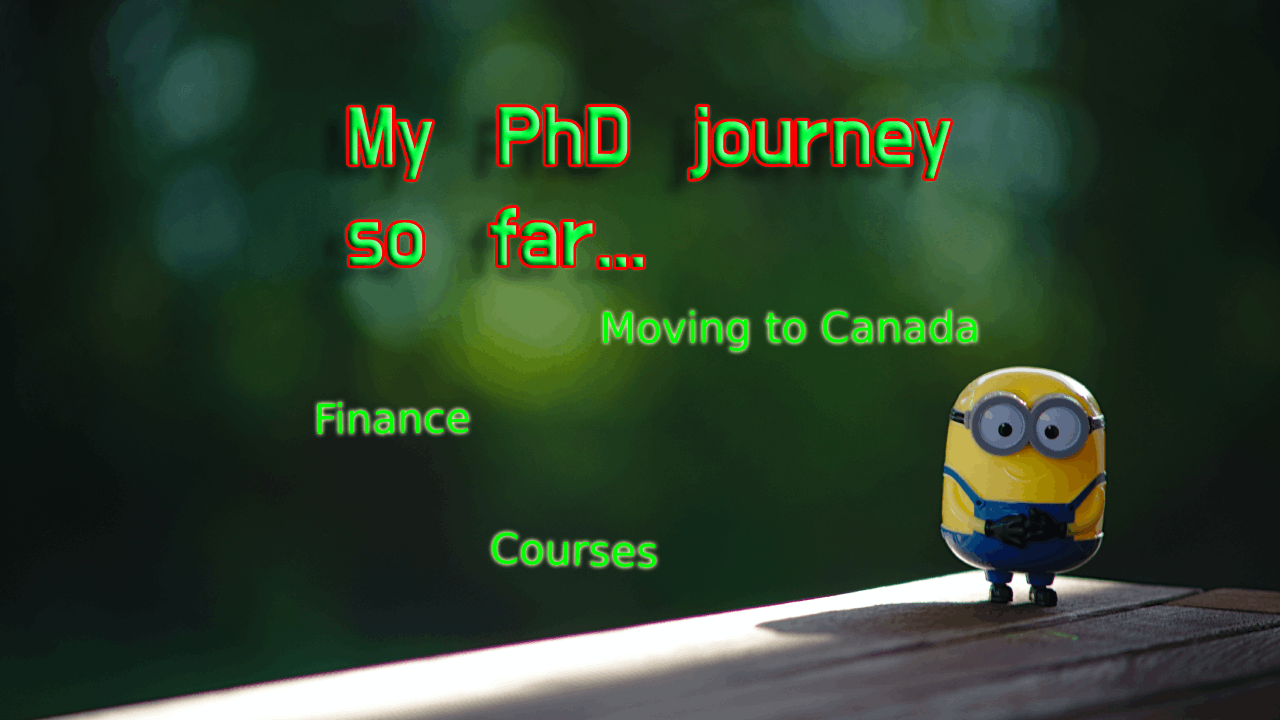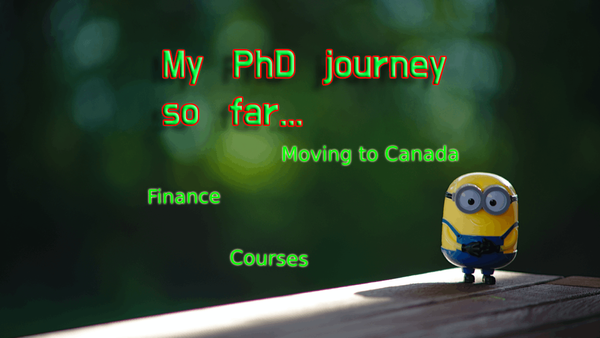 ---
Announcement
I will be presenting my research next week at the following two conferences. If you are in Montreal or Quebec City and have registered for any of these conferences, let's catch up…
Title: Interpretable multiclass text classification using column generation
Optimization Days 2022
Date: May 16, 2022.
Session: Column Generation (I am the session chair!!)
Room: Quebecor.
Time: 10:30 AM
Mobilit.ai
Date: May 18, 2022
Time: 2 PM
Now let's get on to the post…
---
It has been more than a year and a half now since I left my job at Google and started my PhD. According to the timeline, I am halfway there. So, in this post I am going to describe what all things I had to do and how was the experience so far.
Moving to Canada
I started my PhD in the middle of the pandemic in September 2020. The US-Canada borders were open at that time for students. So, I could travel to Canada and start my PhD. Although, I am not sure if I needed to be in Canada to start my PhD. All the courses were online in that semester anyway. But anyway, I moved to a new country. This 4th country I am going to live in. The immigration process was simple. I had to home quarantine for two weeks. I had a lot of help with move related stuff from other students and members of Andrea's chair CERC.
Normally, moving to a new country is a big headache. But, since this is not my first time, I knew what to focus on. The priorities were setting up a bank account, getting a phone number, finding a house and getting other government documents like driving license, social insurance number etc. These were the same things I did when I moved to the USA in 2019. All the things went quite smooth. Only the driving license took a longer time. Here also I had relatively easier process since I could exchange my US driving license instead of getting a new one from scratch.

Courses
The PhD at polytechnique required me to take courses worth 15 credits. This basically meant 5 courses in the first year. I didn't really have many choices for the courses at poly, since most of them were offered in French. I picked the few that other CERC students took and a couple of courses I was interested in. I was doing courses in a university after almost 6 years. I thought it would be hard, but it was not. It is easy to get the highest grades if we focus on the learning parts.
The annoying part was the 4 complementary training workshops that I had to do along with these courses. Each of them were mandatory and had 4 classes along with assignments. Most of these workshops felt like an unnecessary extension of a 2-hour seminar. But anyway, I survived those as well.
During the first year, Andrea asked me to focus only on the courses. We didn't start any research work during my first year. We had a few opportunities to discuss a few potential research projects and a theme for my PhD. He sent me a paper about column generation and I liked that. So, we settled on the theme of using column generation in machine learning. At that point, we added another advisor for my PhD: Guy Desaulniers. He is an expert in column generation.
Finance
Before I started my PhD, I was working at Google. They pay a lot of money in the USA. So obviously, I had to adjust to a new lifestyle when I started my PhD. Here, I do get a stipend that is not taxable and is enough for living a decent life. But, this stipend is way less that what I was earning before. For a while, I was overwhelmed with the calculations about where to spend money and where to save money etc. This is the point of time when I realized that I never really had proper financial education. A big chunk of my money was resting in my bank accounts in different countries. The Google stock price went up a lot. I decided to educate myself about finance and started with a small course on stocks. I should have started long ago, but better-late-than-never, right?
Meanwhile, Andrea told us that he is going to leave poly and move to New York. My stipend came from his chair CERC. He decided to find a different source for my funding. So, we filled a bunch of forms and now my stipend comes from DEEL. For me, this changed nothing, except I now have to provide updates once in a while to DEEL. This basically works as accountability, so it is good for avoiding procrastination. At this point, the stipend is enough to cover my expenses, so I am not looking for other income sources. I am applying for TA positions, but that is mostly to get teaching experience and shadow a course development process.
Comprehensive exam
Coming back to the academics, the next step was to pass a comprehensive exam. There are two parts of this exam. A written part and an oral part. In the written part, I have to pass a regular written test in linear programming, integer programming and machine learning. This part was again not so hard since I had just finished those courses. Also, the examiners are just too lazy. They repeated a lot of questions from the previous exams. The oral part took more time. For that, I had to prepare a research proposal describing three research projects that can lead to three publications. Then I had to present this in front of a committee. This is a smaller version of thesis defense. We already had one project for this. Andrea found an interesting idea for the second project. The committee doesn't expect a lot of details for the last project. I had an idea for it, Andrea and Guy seemed fine with it, and I added it to the proposal.
Writing the proposal was my first attempt at writing a formal research document. It took me 6 iterations to get approvals from my advisors. This was totally worth the efforts. I learned a lot about writing during this process. The presentation was a formality. The committee contained four members, two of them were my advisors. The other members asked me a lot of questions to evaluate if I know what I am doing. The committee head gave a few suggestions at the end. Other than that, the exam seemed like a formality and the result was pre-decided. Andrea earlier told me that none of his students ever failed this exam, so my result did not surprise me.
What's next?
The only thing that remains in my PhD is my thesis. I need to publish three papers and add them to my thesis. I am already working on my first paper. The second project is also in progress, and we might start writing a paper on it soon. The third project needs more details to be worked out before we can start. Hopefully, while working on the first two projects, we will find new ideas for that. I have some experience for dealing with research related issues like not being able to find ideas and getting stuck. So, I'm not really facing any mental health issues. But at the same time, I am realizing that doing good research plays only a small part in academic success. The skills like building a good network, and being able to communicate and sell my ideas matters more.
There are a lot of questions that I need to figure out about my post PhD life. I am still not decided on academia or industry or starting something on my own. Hopefully, I will have better ideas as I move forward.
---
My Favorites:
Video of the week:  Starry night
Quote of the week: "A good plan violently executed right now is far better than a perfect plan executed next week." Dr. Kalam from book Wings of fire